Midwestern Mediocrity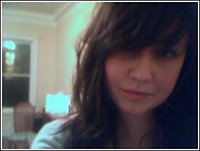 For the past few weeks I've been thinking about beginning this blog. As far as major US cities go, Chicago s
eems
t
o be a fashion blackhole (I mean we have ikram, which is apparently fabulous,
though I'm not sold). Despite this fact, there seem to be an appreciating number of people wh
o really care about fashion in this city. I have come up with several reasons for why we are a black hole and it all has to do with Chicago's wholely Midwestern personality:


1. Chicagoans c
ho
se function
over form:
On any given evening out in Chicago you will most likely see a lot of people wearing jeans and t-shirt (usually pledging allegiance to their
baseball team of choice) and some form of sneaker.
Comfort and the ability
to walk are valued over the glamour of high fashion. I fall into this I admit, because often times my "day to evening" looks rend me the m
ost over-dressed gal about town.


The Lincoln Park Trixies are an exception, but their velour Juicy sweat pants, pink Ugg boots, and label who
r
e bags are almost too sheep-like to bear; I'll take Chucks and my Levi's over blind conformi
ty any day.

2. We are cheap bastards:
Midwestern folk, Chicagoans included, are predominantly middle class. Whereas w
e like to sport a few status symbols,
you rarely find a Chicago twenty-something rocking head to toe designer clothing. We don't have it in us to pay $610 for the new MJ Loafer Pumps
at Barney's. In fact I only know one person who shops at
Barney's. I am poor and therefore relegated to H&M and the thrift stores ( we do have great thrift though if you can dig; I found an amazing YSL Rive Gauche skirt circa 1984 for $3 this year!!!).

Neither are we an extremely well-traveled brand of people (generally of course). My mother came to visit me while I was living in France and when we went to Paris thought that wearing black pants everywhere would put her at the height of fashion. Oh la!


People from the Midwest flock to Chicago to shop at The Gap, J. Crew, and Banana Republic. They shop for basics that don't stand out. We are cheap, thrifty, and therefore generally boring classic American. Midwesterners don't take chances, they just want to stay warm!


3: Midwestern Folk ain't skinny!
The winter in The Windy City isn't for today's waif-like body type. Chicagoans, compared to most other cities I've visited are just a little bit on the pleasantly plump side. For this reason, it is difficult to rock the high fashion trends made for our fellow east and west-coasters.


When you see your boss eating meatloaf for breakfast on a Tuesday morning, you know you're living in Chicago.


Thus, in light of these minor issues, I'm on a mission. I'm going to bring you some Chi-town street fashion, talk about how to look expensive on a budget and hopefully make fashion more accessible to our lovely Midwestern metropolis!
tags:
Chicago Fashion
;
Marc Jacobs
;
Lincoln Park Trixies